GoFundMe set up for victims of Broken Arrow house fire
Written By: John Dobberstein (BROKEN ARROW, Okla.) Sherah Williams has set up a fund-raiser to help her parents Jean and Lydia, the victims of a major house fire Saturday in Broken...
Native American Heritage month spreads pride across the nation
Written By: Morgan Taylor (OKMULGEE, Okla.) The month of November was dedicated to celebrating Native American heritage all over the country. Read this story on Mvskoke Media...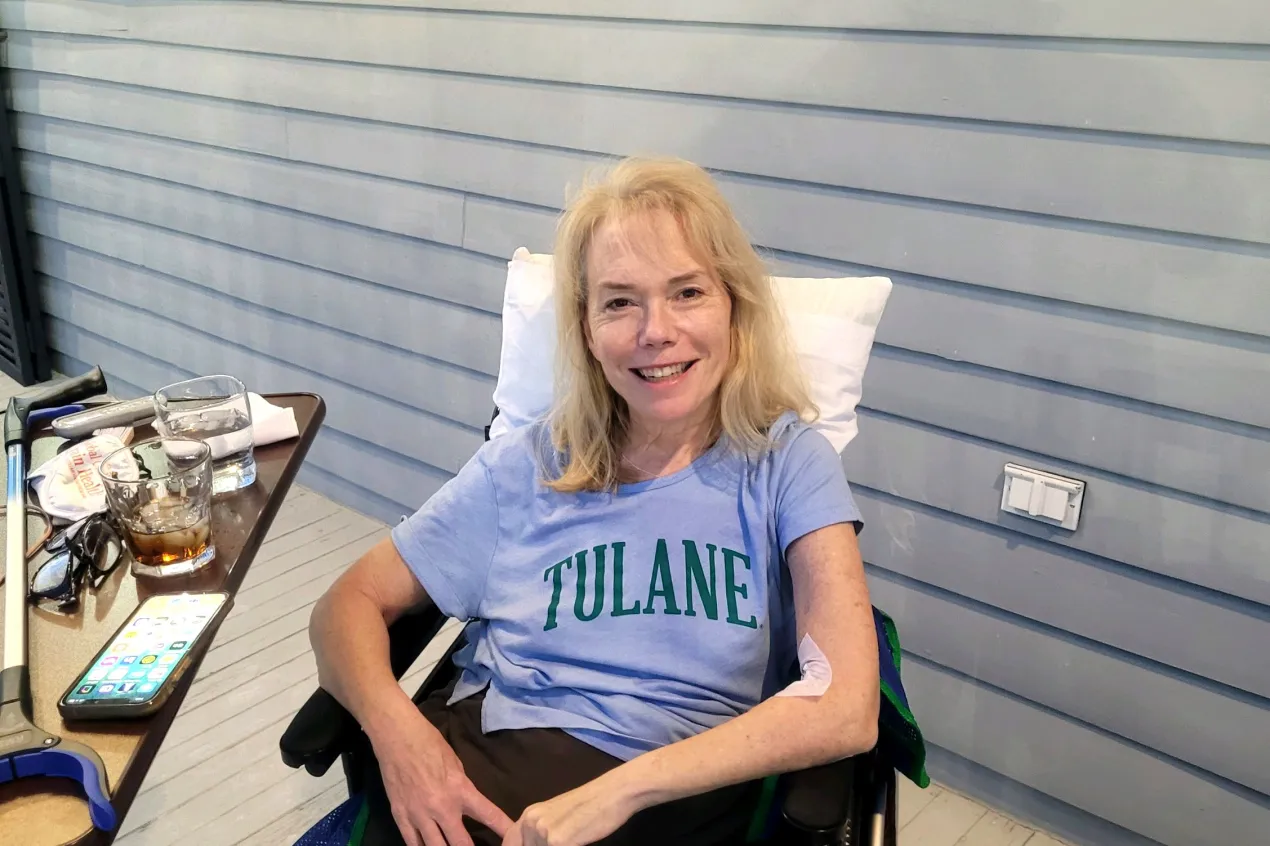 She Once Advised the President on Aging Issues. Now, She's Battling Serious Disability and Depression.
 Written By: Judith Graham If you or someone you know is in crisis, please call the National Suicide Prevention Lifeline at 988 or contact the Crisis Text Line by texting HOME to...
The legacy of Native Americans in the Great Lakes State
(MICHIGAN) Michigan became a state during the winter of 1837. But Native people had a strong influence on the area long before then.  The State of Michigan is home to more than 240,000...
A state retiree seeks to overturn Oklahoma's 'woke' investment ban
Written By: Clifton Adcock (OKLAHOMA) A former state employee, backed by pension groups and an organization that represents public workers, is suing to overturn an Oklahoma law banning...
(NATIONAL) Moderate to heavy rain possible across parts of the Northeast, heavy lake-effect snowfall downwind of the Great Lakes, and below average temperatures common for much of the...
The history of Thanksgiving and its origins with Native Americans
Written By: Braden Harper Image Courtesy: Shutterstock (MUSCOGEE NATION) The American Thanksgiving is a holiday that has a long, and complicated history with Native Americans,...
John John Brown: Sewing seeds of tradition for generations to come
(MUSCOGEE NATION) Autumn harvest crops like pumpkins and corn have been cultivated by Native Americans for thousands of years. This agricultural resilience was necessary for survival,...
Muscogee Creek Nation sues Tulsa over traffic offenses
(MUSCOGEE NATION) The Muscogee Creek Nation is suing the City of Tulsa, Mayor G.T. Bynum, Tulsa Police Chief Wendell Franklin, and city attorney Jack Blair for unlawfully continuing to...
New VNN program to train underserved community members in citizen journalism
(NATIONAL) Verified News Network (VNN) has been committed to building up a network of quality collaborators since its inception in 2018. The free VNN app, a social media platform...